FETISH UNDERWEAR
Our collection of fetish underwear for men into sports fetish or more traditional fetish in leather and pvc materials. Edgy briefs, jock briefs and trunks are just some of the styles included in this category made from tradition fetish fabrics like leather, pvc mesh or containing classic fetish colors with meaning.

Typically, sports mesh and details like stripes in team colors qualify this underwear for sports fetish.

Be sure to also check out our fetish jockstraps and fetish wear collections.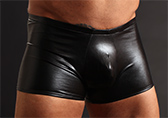 sizes available: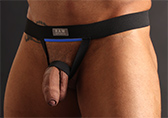 sizes available: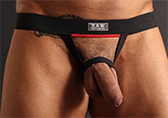 sizes available: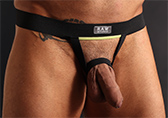 sizes available: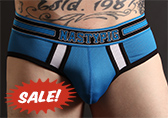 sizes available: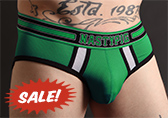 sizes available: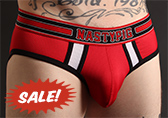 sizes available: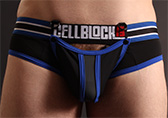 sizes available: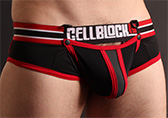 sizes available: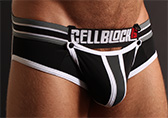 sizes available: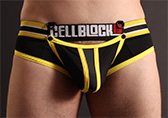 sizes available: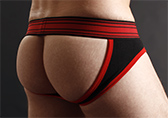 sizes available: