SWIMMER JOCKSTRAPS
Traditionally, swimmer jockstraps with their narrow waistbands were worn underneath bathing suits to give support (and probably for modesty) but now these jocks with their smaller waist bands are perfect to wear with low-rise jeans or low-cut sportswear.

Choosing a swim jock is mostly a personal preference while many find the wider waistband jockstraps tend to fold over on some men.

Our swimmer jocks range from traditional sports jocks, fashion jockstraps and even fetish jockstraps with military logos.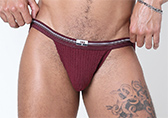 sizes available: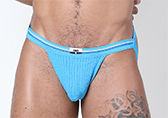 sizes available: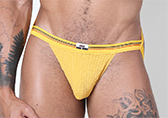 sizes available: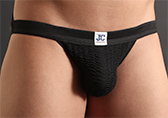 sizes available: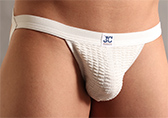 sizes available: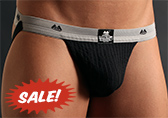 sizes available: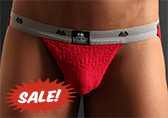 sizes available: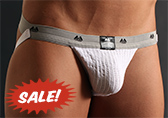 sizes available: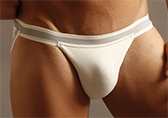 sizes available: