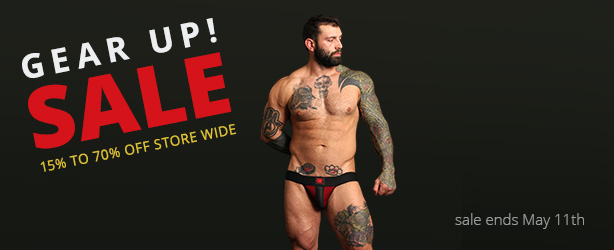 UNION SUITS
A bit of history: In 1891, the Northwestern Knitting Company introduced a breakthrough product, the one-piece, full-length union suit seen in period films and photos. The union suit also refered to as long johns enjoyed great success for many years and later became standard issue for U.S. soldiers in World War I along with miners trying to keep warm.

Traditionally, union suits are red with buttons in front and a button bum flap in back to ease going to the washroom.

With it's masculine connotations, it's no surprise that underwear and fetish wear designers like Nasty Pig have adapted the traditional union suit and made improvements and have upped the sexy ante by adding metal snaps that run all the way down the front, under your crotch and up the back.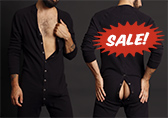 price:
$119.00
$95.20 USD
sizes available: