SafeTGard Swimmer Jock - Black

Color:

Black


Product#:

01104


Manufacturer#:




Material:

Polyester/Cotton

This is the real deal - a true athletic jockstrap and now it comes in 7 colors! With a one inch waist band and a knit pouch design which provides excellent comfort while letting air circulate. Rubber support ribbing gives you a superior fit. Good underneath a swimsuit or for everyday use.



*** SafeTGard Sizing ***

SafeTGard sizing is different from most other brands. We do not carry a small, as they are youth sizes. We start off with Medium, which is more like other manufacturers Small. Please check our waist size spread in the sizing drop down box below to make sure you choose the right size!
SORRY, THIS ITEM IS OUT OF STOCK
YOU MAY ALSO LIKE THESE ITEMS: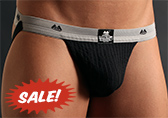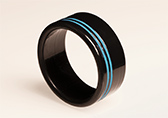 color:
Berry Bomb Striper