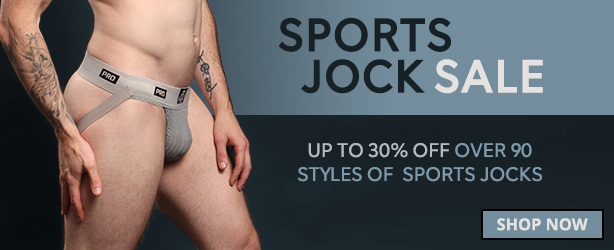 SAFETGARD JOCKSTRAPS
For more than 50 years, SafeTGard has been supplying men with sports jockstraps in both wide waistband (3 Inch) and swimmer versions, called a swimmer jockstrap.

Like Bike, SafeTGard has become a standard in the jockstrap world due to not only their classic looks, but also for their incredibly affordable pricing.

One thing to keep in mind with SafeTGard athletic supporters regarding their unique sizing is their small is actually youth sizing. A medium SafeTGard jockstrap is more like a small for any other sports jockstrap manufacturer like Bike, Activeman and Flarico.

Due to inconsitent order fullfillment, we had to stop carrying SafeTGard, but are hoping to resolve these issues and continue to carry them again in the near future.