PAPI
When Papi created their fashion jockstraps they knew they were going to be popular so they packaged them in packs of two and three, also known as multipacks.

Most Papi Jockstrap are made with cotton or a combination of cotton with a hint of spandex for a superiour fit.

Papi comes from the sun-bleached shores of Miami Beach where style, sophistication and a certain sex appeal thrives. Their fashion jocks and underwear for men are quality made with style and comfort most important to their construction and design. Papi jockstraps are also affordable with larger pouches to accomodate more endowed men.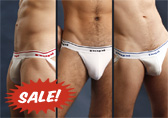 sizes available: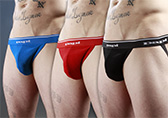 sizes available: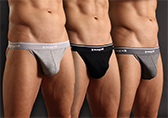 sizes available: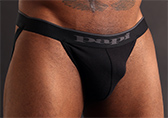 sizes available: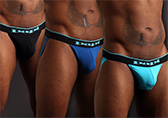 sizes available: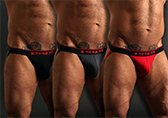 sizes available: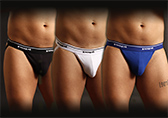 color:
black/white/royal-blue
sizes available: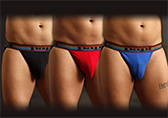 color:
pride (black/red/blue)
sizes available: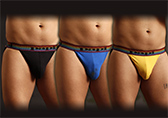 color:
pride (black/blue/yellow)
sizes available: