Flarico Athletic Supporter - Black

Flarico Athletic Supporter
Color:

Black


Product#:

16303


Manufacturer#:

F111


Material:

65% Poly 35% rubber elastic

When you hear the words Classic Jock most people think Bike #10 but Flarico deserves the classic title as well. Just a few years after Bike created their number ten in the late 1890s, the John B. Flaherty Company came out with their 110. Although the name is changed, this is still the same jock being produced today.

The Flarico jockstraps have a full 6 1/2 inch width shrink resistant knitted pouch with 3/4 inch leg straps and 2 3/4 inch heat resistant surgical elastic with classic red and blue stripes.

X & XXL Size Labels On Flarico Supporters.

Flarico produce all their supporter labels in house on a very old piece of machinery. Until we started to carry them, Flarico only produced supporters up to size "large", we asked for X and XX large to be added. The printer they use is quite an antique and it is no longer possible to get a new print plate for it. Please be aware that all Xlarge and XXlarge (2X) supporters have hand entered X's on the size label.

$9.95 USD
now only $3.98 USD
* this item is not eligible for further discount
SORRY, THIS ITEM IS OUT OF STOCK

YOU MAY ALSO LIKE THESE ITEMS: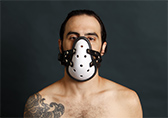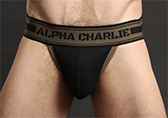 color:
Black and Olive-green