PUMP! Free Fit Squad Jockstrap - Military-green and Orange

PUMP! Free Fit Squad Jockstrap
Color:

Military-green and Orange


Product#:

09066


Manufacturer#:

15042


Material:

54% Nylon 19% Cotton 17% Spandex

PUMP! has expanding their stunning Free Fit collection of jocks. This time around, the theme is college meets military with a dash of Fall in combinations of orange, military-green and navy-blue.

With the PUMP! Free Fit Varsity Jockstrap it's all about looking good and feeling great, made with a contoured micro-mesh fabric pouch in military-green that's got just the right about of stretch for the perfect fit. Contrasting stitching and piping in orange not only add support but highlight your bulging bulge.

A one and a half inch wide plushed comfort waistband in military-green finish it all off. It not only has multiple contrasting horizontal racing stripes in orange but a large front centered PUMP! logo and smaller PUMP! logo in the rear also in orange. With two 3/4 inch wide comfort leg straps in orange.

If you're looking for the perfect comfort-first fashion jock that marries style and sophistication with a huge dose of sexuality that a jockstrap naturally provides, then this is it.

YOU MAY ALSO LIKE THESE ITEMS: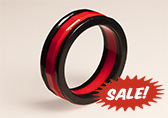 color:
Cherry Bomb Geometric