Meyer Original Bike #10 Jockstrap - White

Meyer Original Bike #10 Jockstrap
Color:

White


Product#:

08002


Manufacturer#:

7110


Material:

Nylon Rubber Cotton Polyester

The Bike #10 Jockstrap is back but with another name - it's the Meyer Original Bike #10 jockstrap.

Here's the scoop: Meyer was the licensed distributor for Bike in Europe and dealt with the Bike Factory directly, so when Bike stopped producing their jockstraps, Meyer approached the Bike factory to start producing the original Bike jockstraps for them using the exact same fabric, sizing and specs - the only thing different is the brand name. Size, style, fit, fabric and even the label are identical except where BIKE was is now a MM (for Meyer Marketing).

Seriously, it doesn't get better than this. This is the classic sports jock that started it all and THE jock to have for all your sports fetish play. It's the epitome of masculinity with it's full 3 inch wide waistband, moisture wicking contoured pouch and sturdy leg straps to keep everything in place.

They're true sports jocks, so for sports get them size-as to give you the support you need but to wear for any other reason and for longer periods of time, consider going up a size.

$17.95 USD
now only $15.26 USD
* this item is not eligible for further discount
YOU MAY ALSO LIKE THESE ITEMS: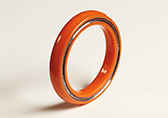 color:
Dayglow SharpShock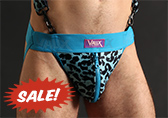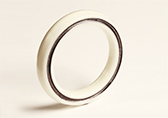 color:
Charge-n-Glow UltraShock