Nasty Pig Reverse Fleece Trunk - Blue

Nasty Pig Reverse Fleece Trunk
Color:

Blue


Product#:

07113


Manufacturer#:

1497


Material:

100% Cotton

Nasty Pig's 2013 shorts are here! Just remember, they do one run each year, so once they're gone, they're gone for good.

You know those shorts you have that you bought years ago? They're your favorite shorts and you're still wearing them. They're totally worn and oh so comfortable and everytime you put them in the wash you're praying that they're still in one piece when you take them out? Well, that's these shorts, except they're new, as comfortable and by Nasty Pig which means they are so well made that you tell those old shorts that they've been replaced.

Sometimes life calls for clothes that turn heads leaving nothing to the imagination. Nasty Pig has created the perfect short for just that Constructed of our soft spring-weight inside-out fleece, these pugnacious short shorts are finished with raw edges so they feel like cut-offs. They're tailored perfectly and totally unlined to show off exactly what you've got, and they're equally at home whether you're walking the boardwalk or on top of a bar. And yes, there is one pocket on the inside big enough to hold your essentials.


Elastic and a draw-string at the waist for flexible fit

Heatsealed rubber Nasty Pig branding on left leg to let guys know how you roll

Sides and waist finished with right-side-out fabric.

Custom eyelets.

Custom metal branded drawstring tips.

For a completely different look, be sure to check out the Reverse Fleece Shorts and then pick up a matching Nasty Pig 19 Tee for a complete outfit.
$45.00 USD
now only $40.50 USD
* this item is not eligible for further discount
SORRY, THIS ITEM IS OUT OF STOCK
YOU MAY ALSO LIKE THESE ITEMS: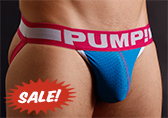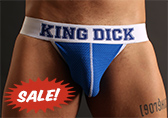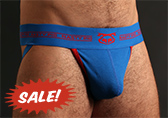 color:
Victory-blue/Fiery-red