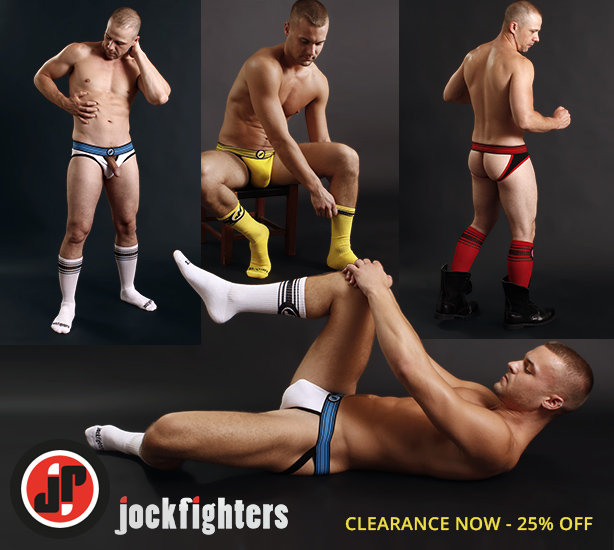 JOCKFIGHTERS JOCKSTRAPS AND FETISH WEAR
Another North American exclusive. Introducing Jockfighters jockstraps and sports fetish wear - one of the hottest new fetish collections straight from Italy.

Jockfighters is the epitome of sports fetish meets urban warrior. Their jockstraps and underwear styles are stylish and hot enough for the clubs, edgy enough for the fetish party but still sporty for the street and it's all made in Milan Italy, the fashion center of the world so you know it's well made and built tough.

Taking inspiration from traditional sports wear using sports striping and team colors.