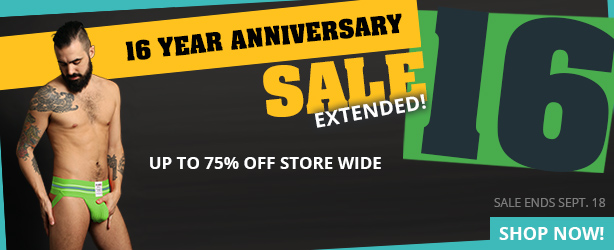 INTYMEN JOCKSTRAPS AND UNDERWEAR
The Intymen line is a creative collection of jockstraps and play wear spiced up by featuring elements such as hidden C-rings, pouch enhancement hammocks and other fun contraptions.

Quality, comfort and sexiness is what Intymen offers creating ergonomic designs that play upon or enhance a man's natural anatomy.

Often skimpy and usually revealing, if you're looking for sexy men's underwear that's affordable and looks good, then this is one underwear brand to check out.