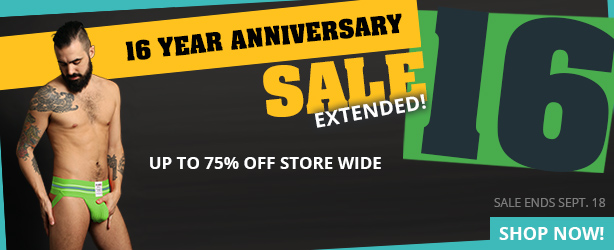 FACE MASKS
PLEASE NOTE: These are NOT N95 quality face masks. Those should be reserved for first responders and front line workers.

However, It has been recommended by many health officials and governments that wearing face masks can be beneficial, partially to protect yourself, help keep your hands away from your nose and mouth but most importantly, to protect others when you're out in public. Staying home is always the best option but when you have to go out for mail, a walk or grocery shopping, wear a mask.

We have a few options from two of our jockstrap and underwear suppliers, McKillop and Raw Studio. Each has a different take on designing a face mask so read our descriptions to decide which is best for you. All our face masks are washable and reusable. Raw Studio's face mask's contain a pocket for an optional filter (not included).

Keep in mind, these are not mass-manufactered masks, these are hand-crafted by small gay businesses but we have kept the cost as low as possible.

Warning about home made mask filters: DO NOT use a Hepa Filter for your face mask. These contain fiber glass which could end up being inhaled and hurting your lungs. Coffee filters and paper vacuum filters can be a good and readily available choice and can be easily cut into a desirable shape.

Again, These are not N95 masks and are not scientifically tested for medical use.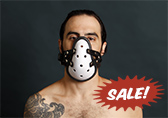 sizes available: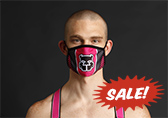 sizes available: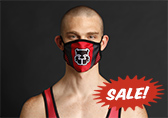 sizes available: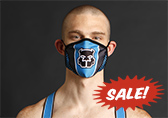 sizes available: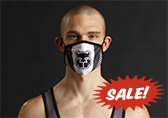 sizes available: