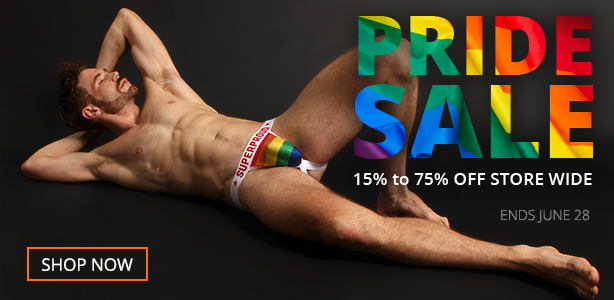 ANDREW CHRISTIAN
Andrew Christian designs Jockstraps and Underwear for the modern man, one who's not ashamed of his body and bulge, creating stylish men's underwear and sports clothing with a heighted sexual awareness.

Incorporating some of the best modern fabric. Andrew Christian designs not only for comfort but also to enhance your manhood in the form of bulge boosting inner pouches or even revealing features like convenient holes or strategic mesh panels.

It's not just an iconic company, but is backed by a real designer... Andrew Christian. One of Andrew's best sellers is his amazing line of technically advanced custom woven men's underwear coming in street, sport, fashion, and basics-themed lines that are not look good but are extremely sexy and comfortable.