T-SHIRTS AND TANK TOPS
Check out our selection of T-shirts and tank tops for guys either for the gym, or as a companion to your underwear. They also work as a stlish fashion statement with a pair of jeans. They are made from cotton or high-tech mesh.

Currently our tank tops from PUMP! come in micro-mesh and are perfect for working out or a night on the town. The mesh keeps you air-conditioned when you get sweaty from jogging. More for the club or street, PUMP! Hoody Tank Tops are more about style.

Complete your outfit with one of our stylish shirts or tanks.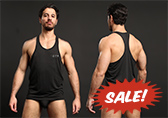 sizes available: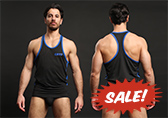 sizes available: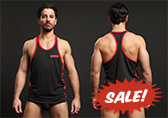 sizes available: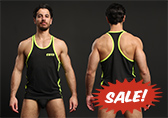 sizes available: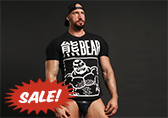 sizes available: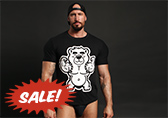 color:
Black (Muscle Bear)
sizes available: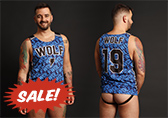 sizes available: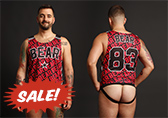 sizes available: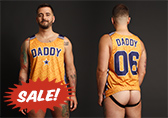 sizes available: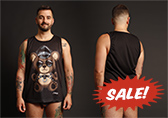 color:
Teddy Bear (black)
sizes available: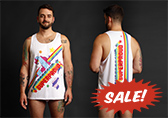 sizes available: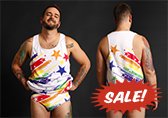 color:
Pride Stars (rainbow)
sizes available: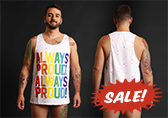 sizes available: