SPORTS JOCKSTRAPS
The sports jockstrap is any jock strap designed specifically for sports and athletic activity. Whether it's a game like baseball, hockey or football where you need groin protection from impact or you simply need support for your genitals during rigorous activity like working out at the gym or jogging, good menís sports jockstraps will help protect you.

Athletic supporters are designed for different activities. For most non-impact sports or activities, ensure your jockstrap has a solid fitted and snug pouch with taught leg straps to prevent your genitals from moving around. You can opt for woven moisture wicking pouch fabric to soak up excess sweat typical of Bike and Flarico brand sport jockstraps or go for the double walled cotton pouches of the Wolf and Omtex jockstraps where comfort is more important.

For impact sports, go for a hard cup jockstrap to prevent injury.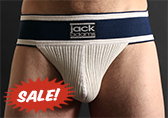 color:
White and Navy-blue
sizes available: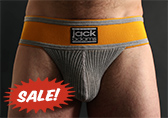 sizes available: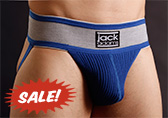 color:
Royal-blue and Grey
sizes available: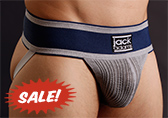 color:
Grey and Navy-blue
sizes available: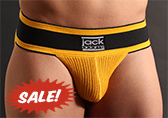 sizes available: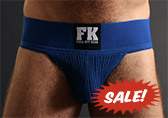 sizes available: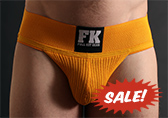 sizes available: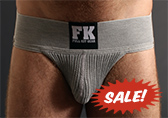 sizes available: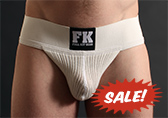 sizes available: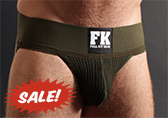 sizes available: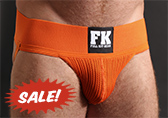 sizes available: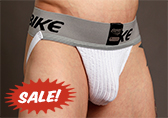 sizes available: