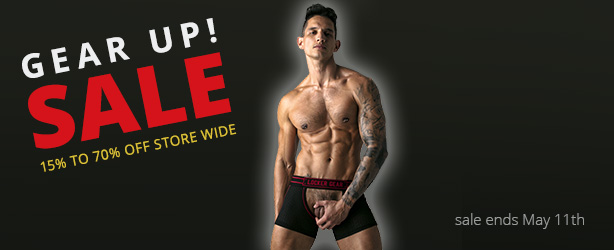 SAW SPORTS SPIDER GUARD JOCKSTRAPS AND CUP SUPPORTERS
Supreme Athletic Wear or SAW Sports is engineering SAW hard cup supporters,
jockstraps and athletic sports gear for the new generation of athletes with their Spider Guard jockstraps. Featuring their EXOSKELETON ARMOUR - A technology inspired from insects providing a hard shell protection that is strategically placed and held in position by a web of flexible rubber like material offering protection with greater freedom of movement.

It's excellent protection for impact sports like baseball and hockey to protect your groin from injury from a baseball or hockey puck.

To hold the hard cup in place, a pocket inside the Saw Jockstrap allows you to slip the high-tech cup.

The SPIDER GUARD Competition Cup is made in the USA and gives you Comfort, Flexibility, and Protection like no other athletic cup you have ever used.