Raw Studio Contoured Face Mask - Blue Graphic Flower

Raw Studio Contoured Face Mask
Color:

Blue Graphic Flower


Product#:

35169


Manufacturer#:

RS-CMA-4


Material:

100% Treated Cotton

Self-isolation is always the best option but when you do have do go out It has been recommended by various governments and health officials around the world to wear a face mask - not only to protect yourself but also to protect others. As a bonus, they also help prevent touching your nose and mouth.

Keep in mind: These masks have not been tested by scientists or medical professionals. Raw Studio did listen to recommendations and made their masks out of two layers of cotton with a pocket to add an optional disposable filter (more on that below).

Fabric has a blue graphic flower pattern.

This washable and reusable contoured face mask is made with two layers of treated 100% cotton with a pocket for an optional deposable filter (not included). It's form fitted to mold to your face and nose. With two elastic straps, one upper and one lower, to wrap around your head and keep the mask in place.

Warning about home made mask filters: DO NOT use a Hepa Filter for your face mask. These contain fiber glass which could end up being inhaled and hurting your lungs. Coffee filters and paper vacuum filters can be a good and readily available choice and can be easily cut into a desirable shape to slip into the mask.

Again, these are Not N95 Quality Masks, Raw Studio is not a laboratory and do not claim to be a medical professionals in the testing of masks against the Covid-19 Virus.>

Please note, masks like this help reduce exposure to dust, allergens, germs and bodily fluids; however, this mask is not a respirator and will not eliminate the risk of contracting disease or infection.

Here's more details:
2 layer Face Mask made with 100% treated cotton.
Countoured design forms to your face including your nose.
Elastics straps secure the mask to your face.
Ample stretch in the elastic to remove the Mask.
Machine or hand wash - no bleach.
FACE MASKS ARE FINAL SALE and CAN'T BE RETURNED!
$12.00 USD
now only $10.20 USD
* this item is not eligible for further discount
YOU MAY ALSO LIKE THESE ITEMS: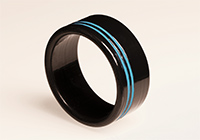 color:
Berry Bomb Striper