Male Power Extreme Prolong Panel Jock - Prolong Panel Jock

Male Power Extreme Prolong Panel Jock
Color:

Prolong Panel Jock


Product#:

19043


Manufacturer#:

393-004


Material:

85% Polyester 15% Spandex

This total exposure collection of jocks, jock briefs and thongs from Male Power all include rings, things, gizmos and gadgets for added fun and excitement. There's 6 designs in total, be sure to collect them all.

The Extreme Prolong Panel Jock has a streamlined brief front made of three panels. While the center panel fabric is slinky, shiny, stretchy, soft and solid black, the side panels are a sheer mesh. However, it's not the mesh that's the star of the "show" - Your dick sticking out of the 1 and 3/4 inch wide elastic reinforced hole smack dab in the middle of the center panel will be the center of attention. Trust us.

This jock also includes two 1/2 inch plushed leg straps and a 3/4 inch fabric wrapped elastic waistband to complete the design.
$18.95 USD
now only $15.16 USD
* this item is not eligible for further discount
SORRY, THIS ITEM IS OUT OF STOCK
YOU MAY ALSO LIKE THESE ITEMS: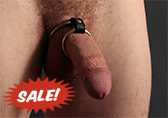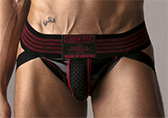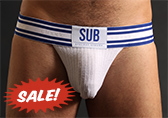 color:
SUBMISSIVE (white)