Bike Adult Hard Cup Supporter - White

Bike Adult Hard Cup Supporter
Color:

White


Product#:

08208


Manufacturer#:

7185


Material:

Polyester / Rubber

Something good to come out of this whole Covid-19 thing. We decided to clean up our warehouse and found a few boxes of these Bike Hard Cup Supporters hidden away in a corner.

These are authentic Bike jockstraps complete with the plastic clam shells and carboard inserts. As Bike stopped producing jocks in 2016, these are now collectors items. We didn't find any medium but have every other size available! Get them while you can!


Bike's classic cup supporter is perfect for high-impact sports or where ever else you need solid protection. The contoured molded cup is constructed with durable co-polymer with a soft rubber gasket to prevent irritation and chafing.

Each cup includes a classic supporter with 3 inch waistband and snap pouch to hold the cup in place. Style 7185

* Please note, Like all products on Jockstrap Central, this product is authentic.
$14.95 USD
now only $12.71 USD
* this item is not eligible for further discount
SORRY, THIS ITEM IS OUT OF STOCK
YOU MAY ALSO LIKE THESE ITEMS: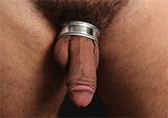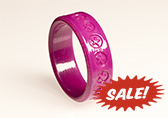 color:
Reflex Violaceous Hardstar