Nasty Pig Baller Jockstrap - Green

Nasty Pig Baller Jockstrap
Color:

Green


Product#:

07055


Manufacturer#:

5524


Material:

62% Nylon 11% Polyester 27% Elastane

Nasty Pig has upped their game with the Baller Collection creating what's sure to become a classic.

Taking the elastic mesh pouch from the traditional athletic jockstrap and punching it up with some of our favorite bold colors and adding contrasting racing stripes to knock it out of the park.

With a masculine inch and half super soft waistband with bold Nasty Pig on the front and complimentary horizontal racing stripes on the back. Finally, three quarter inch comfort leg straps finish off the design.

All this style combined with Nasty Pig's expert craftsmanship, the Baller Jock is a home run.

Be sure to check out the Nasty Pig Baller Brief and matching Nasty Pig Baller Socks to get the whole set.
SORRY, THIS ITEM IS OUT OF STOCK
YOU MAY ALSO LIKE THESE ITEMS: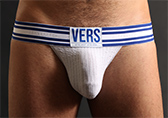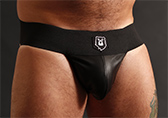 color:
Leatherette (black)