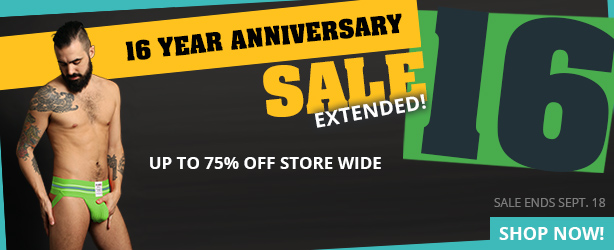 GREGG HOMME JOCKSTRAPS AND UNDERWEAR
Canadian designer Gregg Homme has been designing men's underwear for years always pushing the boundaries between form and function and comfort and sex appeal. This is high-end men's underwear that takes it's cues from the fetish and fashion worlds with unique jockstraps and men's underwear designs using only the latest quality high-tech fabrics.

Slinky, sexy and erotic are the best way to describe this line of men's underwear. Whether it's a body hugging men's g-string or mesh jockstrap, leave your inhibitions at home as people are going to stare.

Although we've had our eye on Gregg Homme for a long time when he launched the Maximizer jockstraps we knew we couldn't wait a moment longer to carry this exciting brand.