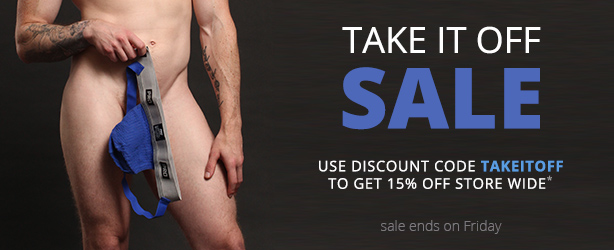 COLT JOCKSTRAPS AND UNDERWEAR
Since 1967 COLT has been synonomous with masculinity producing porn featuring big burly beefy men with themes like lumberjack, construction worker, Marlboro man, you get the drift. These days, while still uber-macho, they have diversified, not only with their men but now branching out into producing COLt jockstraps. Their jocks, supporters and underwear, like their men are truly masculine using simple fetish colors in black, white and red.

For their latest jockstrap designs, they called upon fetish designer Cellblock 13 to produce for them so you know the quality is exceptional and versatile enough to wear for fetish, club or as sportswear for the gym.